Explore. Discover. Transform.
The reason Bright Wellbeing is here is to provide you with inspiration and empowerment so that you have the tools, know-how and desire to explore your circumstances, challenge your paradigm, discover what you really want out of life and take the leap of transformation towards a life you love.
Carrie believes in getting to know your authentic self, discovering and honouring who you really are and what you want amidst all the noise you have in and around your life, and living exactly that. No alternatives.
Sometimes (or all the time) this can be a scary, intimidating and confusing thing to do. Carrie knows this because she's in the same process as you. She pushes her limits, she analyses her life, she faces her fears. She does it all with you so that she can show you no matter what it feels like, it can be done in order to design the life you love.
Carrie's aim is to inspire, empower and motivate you through transformation.
About Carrie Brightwell – Founder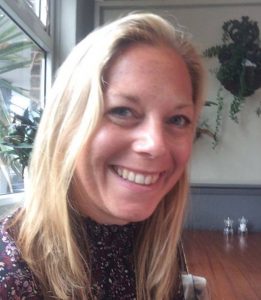 After having worked for over 12 years in corporate and small business Learning & Development, Carrie faced one of the biggest fears of them all and gave up her existing, comfortable lifestyle, gave up everything she knew to travel the world.
This process of being away from everything and everyone she knew enabled her to see that she didn't actually fit into the mould she'd left behind. She didn't really know who she was or what she wanted. The only thing she was sure of was that she was never going to try and fit into that mould again, she vowed to live life on her terms, to dictate and design the life that she wanted and loved.
Carrie has always been on a journey of self-improvement and is a self-professed addict to learning. An owner of a degree in Environmental Biology and a Masters degree in Business and Management, she is also a qualified Personal Trainer,  Transformational Coach and Public Speaker as well as blogger, YouTuber and copywriter. She has spent well over a decade designing and delivering training and workshops across a multitude of audiences, all with the ultimate goal of helping people to become better versions of themselves; because she cares.
Her loves are public speaking, yoga, dark chocolate, travel (of any kind) to explore new people and places, swimming in the sea and walking in nature.