Art That Heals – Learn How to Meditate with Mandalas
Mandalas contain sacred geometry which is the language of the universe. They help us to tap into a deeper level of mind and body healing and help us to create the future that we want. This practical workshop shares with you how all of this works and how you can use mandalas for yourself. There is even the opportunity for free Reiki healing if you want it.
You'll leave the workshop having had fun along with feelings of joy, peace, relaxation, and less stress. You'll even experience a better night's sleep! This is for you if you're looking for:
An easy, fun, and focused way to meditate
A new creative outlet
A new and powerful way to heal your energy, mind, and body
An effective technique to help you relax, release stress and anxiety
A powerful way to manifest your desired future
New knowledge about sacred geometry and our universe
Some healing benefits of meditating with mandalas include:


Reduces stress & anxiety



Boosts sense of awareness, balance, calm, strength & harmony



Increases feelings of connectedness to ourselves, each other and our surroundings



Develops the power of imagination, visualisation and creativity, which is essential for manifesting the life you want



Stronger mind-body connection, essential for promoting & maintaining health



Helps you to attain higher states of consciousness and connection to source.
This workshop is offered for FREE and is run in different time zones to allow for everyone to take part. Click the BOOK NOW button to find a session that suits you.
 Give yourself permission to express and be creative in these restrictive times, and allow the universe to manifest through you, through your fingers, and onto the page as you feel the surge of creative satisfaction rise from within. It's gonna be delicious!
Book your place now! All you need is:
A good internet connection
A quiet space
A pen or pencil and something to draw on (this could be a journal, a piece of paper, an artist's book, anything!)
Click this link to print a colouring mandala and bring this along wiht you too. Join me for this delicious time together and feel the magick flow through you.


What mandalas are and their role in our universe



How mandalas and sacred geometry heal your mind and body



How to use mandalas in your everyday healing / yoga / meditation practice



You'll get to practice and feel the effects of mandala drawing & colouring



BONUS: I will also help you calculate your dominant chakra energy (Yantra Yoga) and sacred geometric symbols so that you can weave these into your mandala to amplify its healing effects for you.


If you struggle with meditation or not sure what to do



You want to feel empowered and take control of your own body & mind healing



You're looking for a new healthy & sustainable hobby



You're eager to find an effective technique to help you relax and release stress & anxiety



You want to explore new self-care & self-love activities



This is fun for all the family so bring anyone along who wants to try colouring/drawing!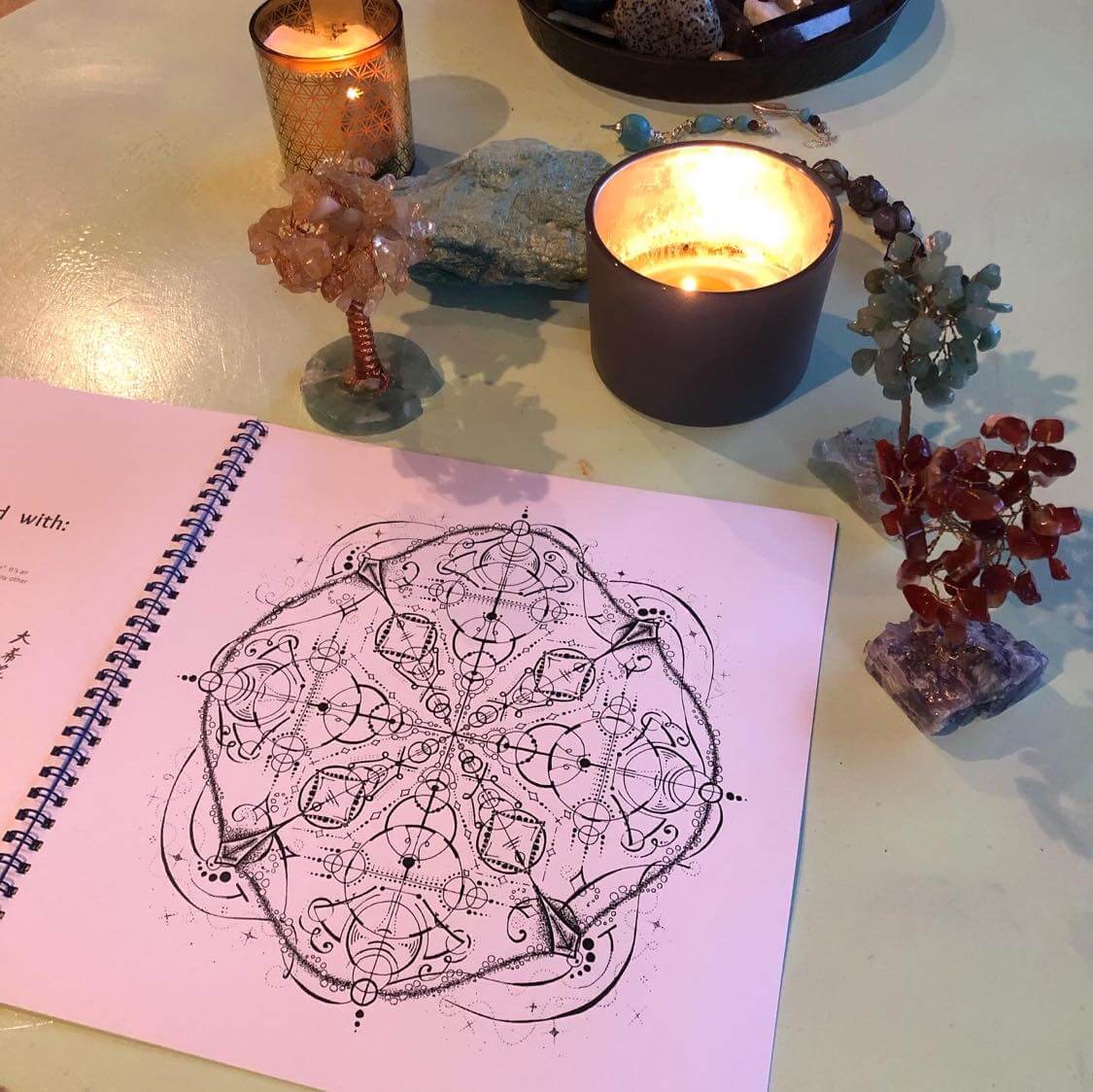 

All things specified above for an online workshop



Your favourite pen/pencils/paper/journal to use to draw/colour



A quiet and comfortable space where you can still draw/colour



The willingness to have fun!
This is what other have said:
Adrienne
US
I have tattoos of mandalas because I think they're beautiful but didn't know much else about them so I was extra excited to attend Carrie's wksp. She completely blew my mind. I had no idea that mandalas have the power they do. In addition to her knowledge about mandalas, Carrie shared with each of us our dominant chakras based on our date of birth along with the corresponding sacred geometric shape. I have been on a journey of self-discovery & exploration and learning these things made me feel like I'd found a missing puzzle piece. Lastly, I chose to draw a mandala vs color as I was feeling a lot of resistance to it and it just made me so happy and I really think it's helping me break through some creative blocks I've been experiencing. Carrie's passion & enthusiasm filled the zoom room. I can only imagine how an in-person wksp with her would be. Hope to be able to attend one someday!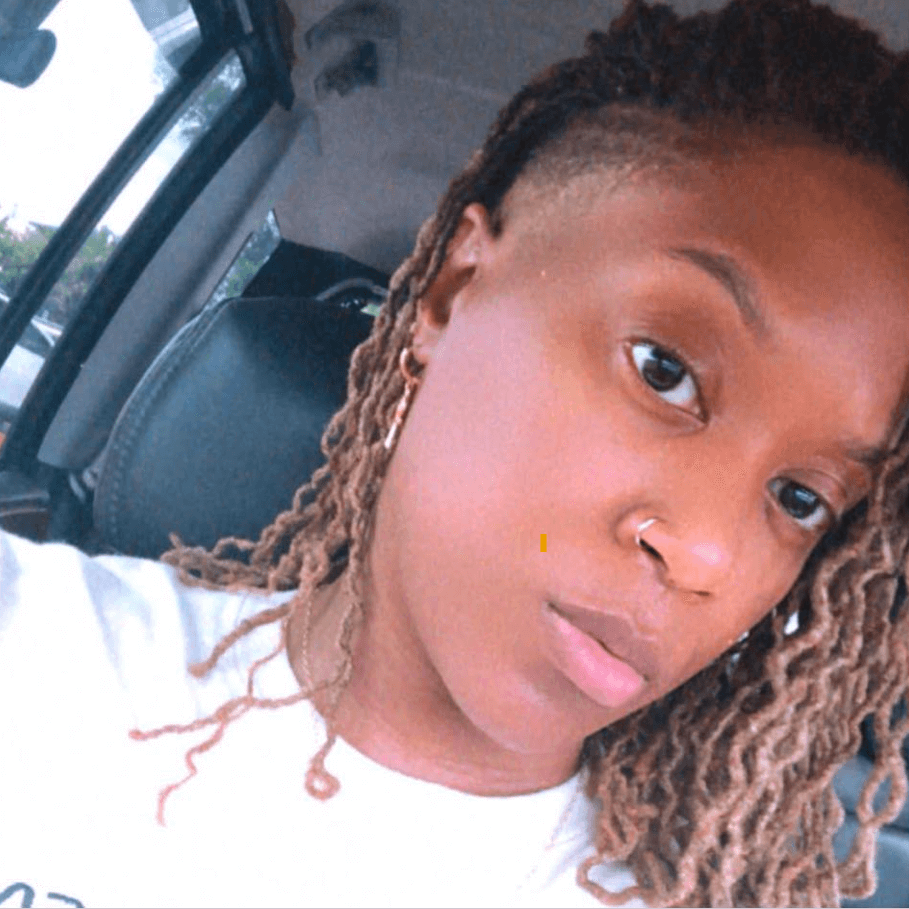 Shatara
US
First of all, Carrie is amazing! She's SO sweet and her teaching style is perfect! There was no pressure to participate and she made me feel so comfortable learning something new & complex. If you're like me and had absolutely no clue of the benefits of meditating with mandalas, I implore you to do your future self a favor and take this workshop. I started the workshop fresh off a work call and VISIBLY stressed out. At the end of it, I was sitting on my living room floor shedding happy tears. Can't thank her enough for creating something so special ❤️