Online Coaching and/or Shamanic Healing
When you work with me, I help you go beyond what you currently think is possible for your life and dream bigger than you ever have before. Often when you're designing and working towards creating your dream life you will come across a number of things that may risk you manifesting that which you want.
I support you whilst you take the bold action required to build this dream and use coaching techniques and shamanic healing to help you get to the root cause of limitations and blocks that might stop you along the way.
If you get the sense that there is something more possible for you, if you are fed up with feeling stagnant and frustrated, if you want more for your life but not sure what or how to get it, then this is for you.
Feel like there's something working against you? My shamanic healings can help to remove the cause of your disharmony and bad luck. All helping you to restore your balance of energy, create happiness and joy in your life and becoming the creator of a life you love.
If this is your first time working with me then please book 3 or more sessions.
Please note:

3 sessions will expire within 6 weeks of the purchase date
6 sessions will expire within 12 weeks of the purchase date
Coaching
Every single possible future that you can imagine, and countless more, already exist and are competing to become your reality. That which you give the most energy to is the one that will become your experience. This is why I like to help people dream big, because the potential already exists, you just need to believe it, want it and work towards it. When you anchor into that which you want to become you have something to aim for that gives you drive, determination and motivation.
When you work with me, not only do I help you dream big but I also help you to take the bold action required to walk along the path towards your dreams. Along the way, I help you uncover and remove anything that blocks your way, including all the unconscious patterns that have stopped you up until now.
Shamanic Healing
Click here to read how distant Reiki and distant energy healing works.
Yamabushi Shinto Reiki is a collection of potent and powerful healing energies. It consists of 18 different energies, known as Kanjis, each one having a different yet specific effect on your healing and wellbeing. This healing system is more powerful than the Reiki that is traditionally used (which has been diluted) because it has the ability to work on specific problems.
I am an 18th Degree Grand Master Reiki Healer working with these 18 different kanji's. You can read more about each Kanji here.
I've been training in & practicing various forms of shamanic practices under the close mentorship of a hereditary Sharman who has been practicing himself for over 50 years. I have received countless attunements, empowerments and initiations to enable me to bring an eclectic and mystical selection of tools to any healing or coaching session.
If you are not able to join me online then distant healing is still available for you. I can carry out a healing session even if you are not there. I can also send you healing via energy orbs that you can receive when you're ready. For more information on how this works, click here.
Everything I do is applicable and beneficial for anyone including sick, elderly, children, pregnant ladies, pets (yes, I have worked with many a cat & dog across the wifi waves), plants & specific events, situations or relationships. Basically, anything & anyone.
---
What You Get:
1 hour of online time with me - choose between coaching, healing or a blend of both - OR
1 hour of my time conducting a healing session on you even if you're unable to join me online
Access to powerful coaching that will help to create clarity, a vision and a pathway
Potent healing facilitated by a variety of Reiki and shamanic techniques
** Please note that 3 sessions must be used within 6 weeks and 6 sessions used within 12 weeks.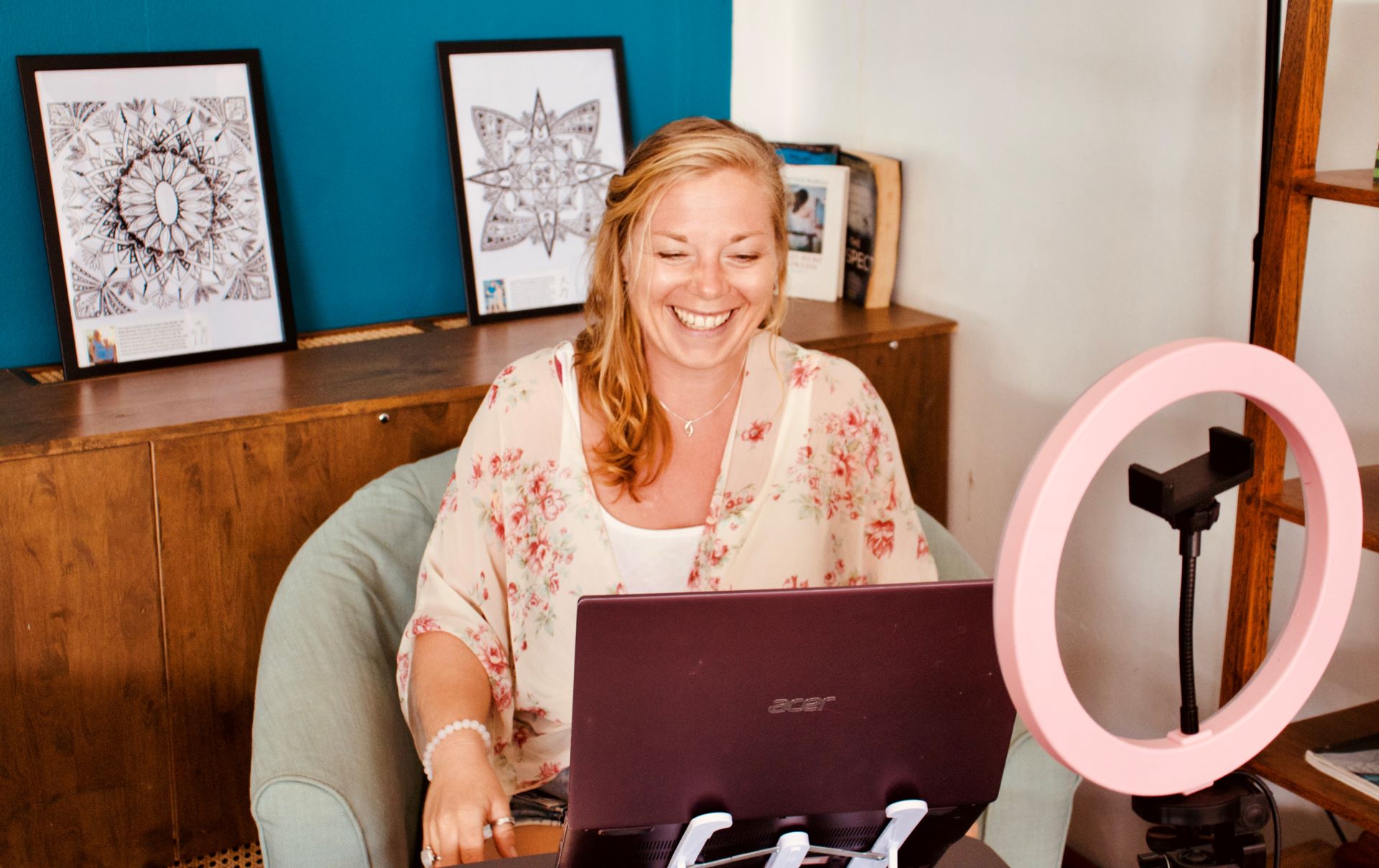 Online Coaching and/or Shamanic Healing